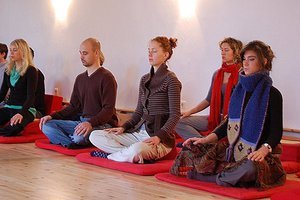 Date:
Friday 3 February 2012 (19:00 -22:00)
Saturday 4 February 2012 (10:00 -19:00)
Sunday 5 February 2012 (10:00 -17:00)

Location:
Shambhala Europe
Teachers :
Sabine Rolf & Arnd Riester
We learn how to speak of our experience of Basic Goodness, kindness and how to extend ourselves to others, so that it is helpful for our audience. With this we also start to work on how to give first instruction on how to meditate.
This is the second program in a series of three programmes. The first one took place during the "EveryBodhi" Festival at Schloss Heinsheim, and the third in Amsterdam, March 4-5.