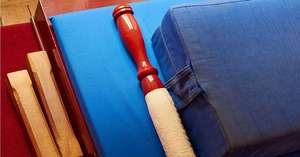 Date:
Sunday 1 August 2021 (16:00 -18:00)
Thursday 12 August 2021 (09:00 -10:00)

Teachers :
Shastri Anne Emmanuelle Roche-Bret & Acharya Marianne Bots
Coordinator :
Silvia Legros
basic food and accomodation per night to be added to the program price

:
€
41
Come to Dechen Chöling to deepen your practice this summer. Take time to settle down, connect with your heart and open in this beautiful environment.
In this ten-day retreat we will practice the basic meditation of shamatha vipashyana. We will become familiar with this practice and deepen our experience and understanding, both individually and as a group.
There will be short talks and guided meditations on the Buddhist teachings of the Four Reminders and bodhicitta, and the Shambhala wisdom of basic goodness and kindness.
Individual meditation instruction interviews will be offered during the retreat.
This will be a joyful bi-lingual gathering mainly offered in English, with some talks in French and translation offered between both languages. Please indicate in the comment box what your main language is.
Practical information
Arrival day (Sunday August 1st): Intro talk at 8 pm. You're invited to come from 4 pm in order to register and settle in your room. Dinner is served at 6.45 pm.
End of programme (Wednesday 11th): Closing circle and Banquet in the evening.
Departure day (Thursday 12th August): You may leave anytime (no programme). You're welcome to stay for lunch.