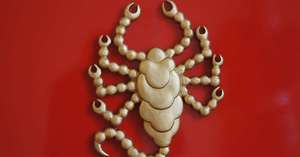 Date:
Wednesday 4 September 2019 (16:00 -22:00)
Sunday 15 September 2019 (08:00 -09:00)

Teacher :
Ashe Acharya John Rockwell
Coordinator :
Angela Newton
basic food and accomodation per night to be added to the program price

:
€
40
Meditation retreat for advanced students of the Shambhala Buddhist tradition. Taught in English. Translation upon request.
Prerequisites for this programme are Scorpion Seal Assemblies Years 1-9 and the practice requirements specified for each. Participants are asked to not do more than one Scorpion Seal Assembly per year (or programme season).
It is not necessary to apply to the Shambhala Office of Practice and Education in order to attend Scorpion Seal Assembly Year 10. The Land Center will verify that you have completed SSA 1-9 when you register.
*** Special promotion – get 50% reduction on regular programme price for Vajrayana Gathering: Mahamudra, Hum, Ashe and All the Elements, with Ashe Acharya John Rockwell and Acharya Barbara Märtens.
Extend your stay at Dechen Chöling this summer by coming for back to back retreats! Join the Vajrayana Gathering from 22 - 31 August and avail of a discount of 50% regular programme price, available for SSA10 participants. Simply register for both retreats and include 'SSA10+Mahamudra' in the comments box.
Practical
Arrival day (September 4): Orientation talk at 8 pm. You're invited to come from 2 pm in order to register and settle in your room. Dinner is served at 6.45 pm.
End of programme (September 14): Closing circle and Banquet in the evening.
Departure day (September 15): You may leave anytime (no programme). You're welcome to stay for lunch.
Langage: This programme is taught in English. Free translation into French or other languages needs to be confirmed. Important: We need 2 months notice of translation requests. If you are registering late, please contact us directly about translation.
Material fee: Please note that there will be an additional material fee for this programme – approximately 150 euros (not included in the programme price displayed below).
Late registration fee: The regular price displayed below now includes the late registration fee of €100 € (registrations made after the 4th of July).