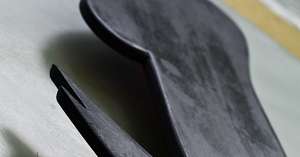 Date:
Saturday 3 October 2020 (16:00 -08:00)
Wednesday 14 October 2020 (08:00 -10:00)

Teachers :
Sabine Rolf & Arnd Riester
Contact person : Shambhala Dechen Chöling
Meditation Retreat for advanced students of the Shambhala Buddhist Tradition. Taught in English. Translation upon request.
Warrior Assembly is the culmination of the Sacred Path of the Warrior. Participants receive the transmission of advanced Shambhala warriorship practices and study the root text and commentary, The Golden Sun of the Great East. This text describes the principles and practice of Ashe Stroke, a simple and powerful practice that enables one to transform confusion and hesitation into wisdom and authenticity.
Prerequisites
Students applying to Warrior Assembly should have completed the following before the programme:
Enlightened Society Assembly
Sacred Path programmes (including Golden Key)
Basic Goodness Series
Completion of a weekthün (in addition to the one done before Enlightened Society Assembly)
One recommendation from your Meditation Instructor
Membership in your local Shambhala meditation centre/group or membership in Shambhala for those not affiliated with a local centre
Applying & Registering for Warrior Assembly
Registering for Warrior Assembly is a two-part process that includes:
applying to the programme with the Shambhala International Office of Practice and Education

registering with

Dechen Chöling retreat center
Please do not register with Dechen Chöling until your application has been approved by the Office of Practice and Education.
1. Application - deadline 31st July 2020

Your online application (APAS) should be submitted by 31st July 2020 to the Office of Practice and Education. The applications are fully reviewed in order to ensure that each participant is adequately prepared.
Click here to apply.

2. Registration - deadline 31st August 2020
Registering with Dechen Chöling Center means that you can pay for the programme and secure your place. Please do not register at Dechen Chöling and make travel arrangements until you have received your acceptance from the Office of Practice and Education.
Staffing the 2020 Warrior Assembly
Staffing a programme represents a unique opportunity to deepen one's practice, discover or revisit teachings, while helping to make the dharma available to others.
Staffing Warrior Assembly will be an incredibly rewarding and rich experience. However it requires significant commitment. If you want to know more about the various staff roles and apply, please follow this link.
Practical Information
Arrival day (3rd October): Welcome and orientation talk at 20.00. You're invited to arrive from 4 pm in order to register. Dinner is served at 18.45.
End of programme (13th October): Closing circle and celebratory banquet in the evening.
Departure day (14th October): You may leave anytime and you're welcome to stay for lunch.
This programme is taught in English. Free translation into French or other languages needs to be confirmed. Important: translation services are possible only if you register your request at least two months in advance of the programme.

Extra fees: The price displayed below (550 euros) is the programme fee. Not included are the programme Support Fee (30 euros), formerly known as Application Fee, and the material fee (approximately 250 euros). Also, the annual Dechen Chöling membership fee (15 euros) if Warrior Assembly is your first programme done in our centre this calendar year.